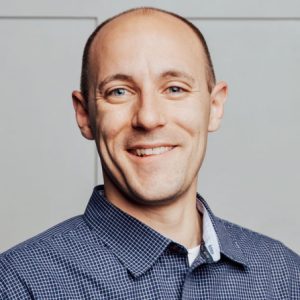 Dr. JD Reimchiissel met his wife on a blind date while attending Southern Utah University. They enjoyed their early years moving around the country to wherever dental school brought them. However, they always had a dream of returning home and living close to family. They now have four children, two boys and two girls, and are thrilled to be in Pleasant Grove, Utah, where they are surrounded by both their families. Dr. JD enjoys life's adventures to the fullest. He loves stargazing at the family cabin, traveling, playing sports and fishing whenever he gets the chance.
Dr. JD grew up in the small town of Benjamin, just outside of Spanish Fork, Utah. He was the second oldest of six children and loved being raised on a dairy farm, where he helped his dad and grandpa milk the cows and haul hay. His family moved to Kingman, Arizona, in his adolescence where he attended Kingman High School. He then moved back to Utah to attend Southern Utah University, where he received his Bachelor of Science in biology. Dr. JD found a deep interest in the dental field and went on to obtain a dental degree from Temple University in Philadelphia, Pennsylvania. He then moved to Ohio and continued his education by specializing in pediatric dentistry at the University of Toledo Medical Center. While there, he completed his residency in pediatric dentistry as well as a master's degree in oral biology.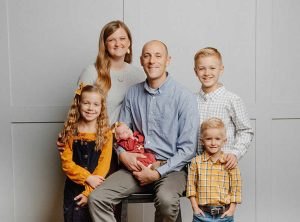 Dr. JD is a member of the American Dental Association® and the American Academy of Pediatric Dentistry. He also has been involved in charitable organizations such as Haitian Health Foundation and has been grateful for his opportunity to provide care to the underserved people in western Haiti on several occasions. Dr. JD has a calming demeanor, which easily transfers to those around him. He has a happy and mellow personality that patients love and parents greatly appreciate. Dr. JD is an incredible pediatric dentist who loves coming in to work each day and providing the best care available to infants, children and teens. He is excited to serve the families in the Lehi area!